Grammarly: Your Writing At Its Best
If you are like me, you are overwhelmed by the availability of tools that can help simplify, streamline, perfect, organize, systemize, coordinate, and manage every aspect of our lives. With so many options how do we know which one to trust, which one is worth paying for, and which one is not. I, for one, do not have the time or money to burn trying every tool and platform out there, so I follow the advice of the people I trust. I ask for recommendations, test out the free versions if offered, and if I fall in love, I get the paid subscription service. {This post contains affiliate links. That means if you try out Grammarly using my link, I get a small commission.}
Why do I tell you this? Well, the same is true for our professional lives, and in your case, writing. Many platforms on the market offer easier and more efficient ways to write, edit, format, and design your manuscripts, but, do they work? Are they worth paying for? Will they actually do what they say they will do? In most cases, your guess is as good as mine, but there is one platform that I have recommended to my clients—and I only recommend products and tools that I have personally used and have confidence in — Grammarly.
Grammarly is an online editing and proofreading platform that checks for errors in grammar, punctuation, and style, and has features that include a plagiarism detector, contextual spelling checker, and vocabulary enhancer. Grammarly offers a robust free version, and an even more sophisticated paid version. For the proverbial "less than a cup of coffee a day," you can get a tool that will not only improve your writing and teach you grammatical and punctuation rules along the way; it will also help save you money and time.
Let me explain. As an editor, my fee structure takes into account the level of editing a given manuscript needs. Heavier edits will require a higher editing price tag, while more well-written manuscripts will be less expensive. If you choose to use Grammarly, you will be improving your manuscript to a point that your professional editing costs will be lower. In addition to saving you money, you can also save time when using Grammarly. Your editor (ahem, me) will be able to shorten the editing timeline because Grammarly has taken care of the easy-to-catch errors, allowing me to focus on the more significant and impactful changes that will transform your manuscript into a best-seller.
Still not sure? Try the free version and see for yourself. You can find the available free and paid options on Grammarly's website.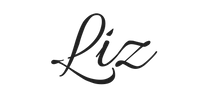 P.S. I think I mentioned this already, but I am an editor and would love to work with you on your manuscript. My goal is to help my clients make their publishing dreams a reality as painlessly and conveniently as possible. If you are looking for an editor that will work with you to improve your manuscript while preserving your authentic voice, you have found her! Schedule a call with me at www.housestyleediting.com today.