VERBOMANIA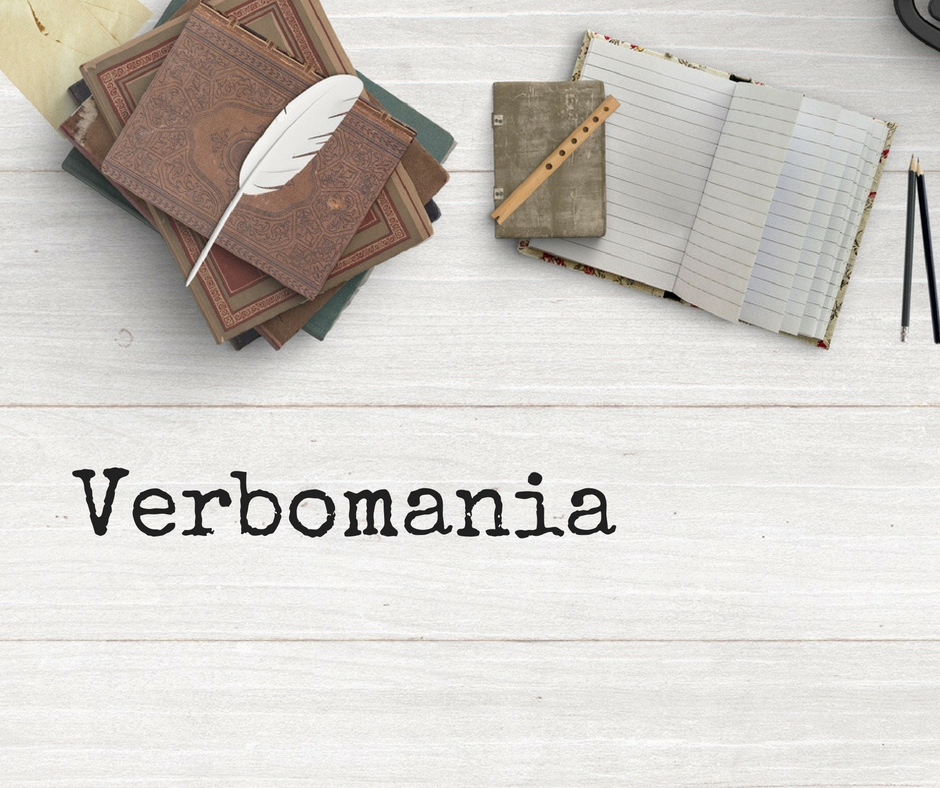 The Merriam-Webster Dictionary defines verbomania as the excessive use or obsession with words. And who doesn't, in our line of work, love and obsess over words? It's our job and passion. Words are what fuels us every day. Finding the exact and perfect words for your stories is pure gold, I tell you! {This post contains affiliate links.}
So in the spirit of using perfect words, I chose five words that best describe me at the moment. What five words would you choose for yourself? Enjoy!
Logolepsy – A fascination or obsession with words.
My career choice as an Editor has converted me into a logolept who wants to share her favorite words with you.
Misophonia – Hatred of sound, specifically human sounds. Often related to eating, lip smacking or chewing.
My husband often wonders why I stare at him during dinner. I finally told him that I suffer from misophonia and need him not to chew so loudly.
Petrichor – The pleasant smell that accompanies the first rain after a dry spell.
The Petrichor has been emanating from the Texas earth for almost two months due to sporadic and frequent rainfall. 
Oenophile – A lover or connoisseur of wine.
I am a self-confessed oenophile with a particular affinity for Pinot Noir.
Bumfuzzle – To confuse, perplex or fluster.
I am bumfuzzled by the technical aspects of building and managing a website. Technology thoroughly bumfuzzles me.
Want to building up your vocabulary? Check out these four books:


What are your favorite words? Do you have any words that you would like me to add to my next list? Email me or visit me on my Facebook page and tell me your favorite words, my fellow logolept!