What Is a Book Coach, and Why Do You Need One?: An Interview with Azul Terronez
I'm so pleased to welcome Azul Terronez, a book coach who has worked with the likes of Pat Flynn and Dana Malstaff. Below, join me as I chat with Azul on what it is a book coach does, why you need both a book coach AND an editor, and the most common struggle faced by writers. -Liz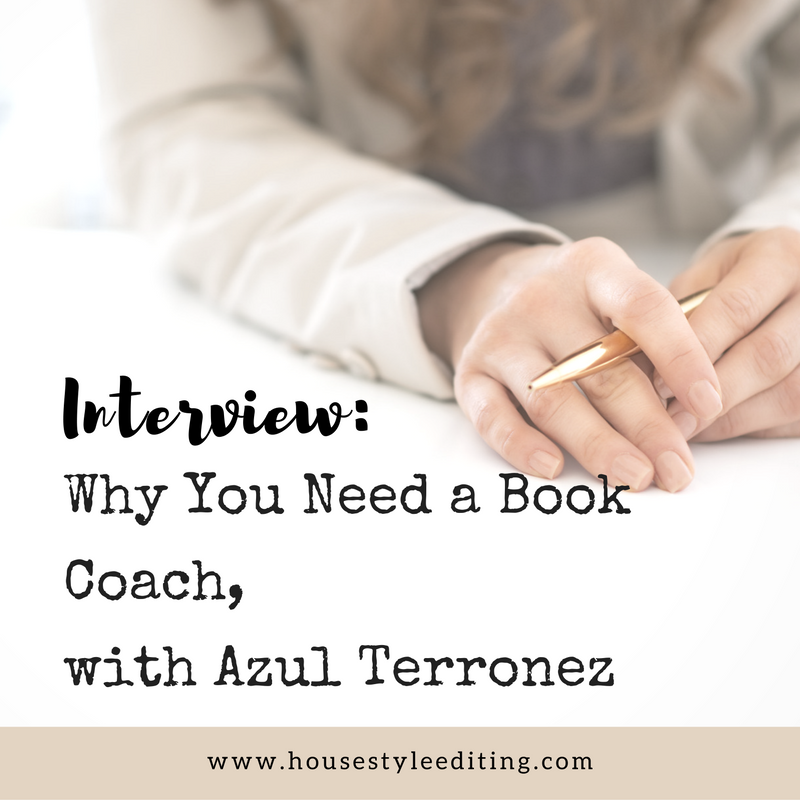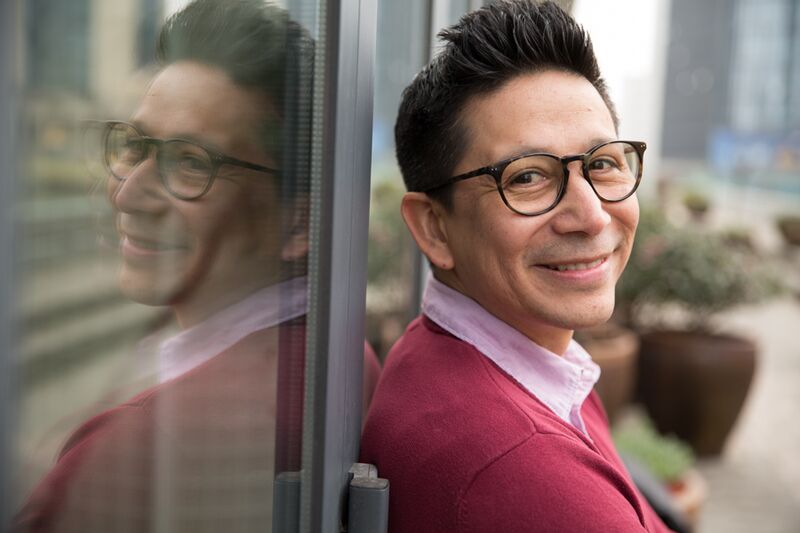 Many people have never heard of a book coach. Can you tell us what a book coach is?
As a book coach, my role is to help authors discover what it is they are meant to write. Sometimes writers come to me with an idea of what to write and we discuss the book and their ideas and we usually find that they have several book ideas wrapped into one. My job is to help them get clarity around their book idea. I also help plan their book writing which is often a big task that needs to be broken down so that writers don't get overwhelmed and then avoid writing. Another thing I do for my clients is help keep them accountable to their writing goals. If they need it, I can also help with publishing–either preparing for getting an agent, or publisher as well as learning what is needed to be a self-published author. I am in their corner when they need help and support.
Why do you think the role of a book coach is not well-known?
Early on in publishing, editors served as more of what I am calling a book coach. They helped authors with the entire writing process. Nowadays, editors often are freelancers and or have multiple projects to edit and their time is taken up with the physical editing of books, not coaching the authors.
Why is it important to have a book coach when writing a book?
I think it's important to have someone who understands the entire process and help authors remove potential roadblocks from writing their best work. The myth of writer's block is that authors don't know what to write when in fact, they often have too much to say and don't know where to start or how to move forward.
At what point in the writing process is it ideal to hire a book coach? Is it ever too late or too early?
I would say it's never too late to hire a book coach. I have definitely taken clients on who already have a manuscript written, but most likely they still have work to do. When we write in isolation without feedback, we can sometimes get off-track. Ideally,you would hire a book coach early on in the process.  In the long run, it saves time, but you can benefit either way.
The fiction and non-fiction writing processes are very different. Do you recommend having a book coach regardless of the genre?
I have helped both fiction and non-fiction writers. I think having feedback early on in any genre of writing is important. I think a coach can help you get clarity so you can create/write without the worry that you are missing a good focus. Book coaches can also help you find a developmental editor that will work with your style. I think having relationships with other writing professionals is an added benefit to a writing partnership.
What are some of the questions you ask an aspiring author before taking them on as a client? What are the most important attributes to look for?
I like to ask the author what they are hoping to have the book do for them when it's done. I think that an author that really knows how a book might change them or provide a specific outcome is important. The reason I want to know what an author will get from the book is so that they keep their focus to complete their book. So many authors who don't have a strong enough reason why keeps them from finishing. It's not enough to say, "I want my readers to get X from this book." If the book doesn't change you, as the author, it won't do much for a reader either.
Newer authors sometimes struggle with financing the book publishing process, and adding a book coach could feel like an unnecessary luxury. What do you say to those writers about making the investment?
I too think like this– or I thought I did, at least. Why should I hire someone to help me? I know how to write. The problem was that I didn't write, I wanted to write but never had anyone keep me to my desire and execute. I have a writing coach as well; that keeps me on track. I have coaches for various part of my business and life, and it has made a huge difference in my progress.
Tell us about your background and how you got into the book coaching business. 
I have been an educator for the last 22 years. I have taught students in a formal role for years, but I started coaching authors two years ago. I also run the Authors Writing Academy–an online space where I coach writers through the entire writing process and help them publish the books they have always wanted to write.
What do you think writers struggle with the most when writing a book? How are you able to help them?
Writers usually struggle with fear and doubt. Writing tends to be a lonely art and writers don't think that what they are creating is good enough or ready to share so they get stuck in iteration or rewriting or editing which is just procrastination. We all do it, but this is what writers need help with the most.
You have worked with some high-profile authors and entrepreneurs like Pat Flynn and Dana Malstaff, to name a few. Do you believe that established authors need a Book Coach as much as new or first-time authors? How are their needs different, if at all?
I have found that people that benefit from book coaching the most are highly motivated. They can be first-time authors or perhaps have published in the past. Writers that don't benefit from a writing coach are not clear about their goals or reason for writing.
How do you structure your services? Do you offer one-on-one coaching, group coaching?
In addition to the Authors Writing Academy, which is a self-paced program with touch points with me, I also offer a group coaching program where authors are in a small cohort with other writers who learn together and support one another. I take on only 3 to 4 one-on-one clients as well.
If someone wants to work with you, where can they find you?
They can find me at my coaching site at 
www.coachazul.com 
or at in the future,  at www.AuthorsWritingAcademy.com.
[Ed. note: As of publication, Azul's new website was not yet live. Check back soon!]
What is one piece of advice you can give to someone starting to write a book? What about someone that is in the middle of writing a book and is struggling to finish?
If you are just starting, join a writing group. Make your writing public, have let people know and tell them when you are going to finish, having a real deadline helps. If you are in the middle of a book, keep writing; don't stop to edit, that is reserved for when you are done with the first draft. And if you are near the end, write daily. You only finish when you are done. Almost writing a book doesn't count.
You always have exciting things going on. What are a few up coming projects you are excited about sharing with current and future clients?
---
House Style Editing was so grateful to snag some time with Azul to pick his brain about why every writer needs a book coach. I hope you had the opportunity to learn something new and if you are in need of Azul's services,  make sure to reach out to him soon!
P.S. In addition to a book coach, you need an editor to make your publishing dreams come true. Why, yes, I am an editor and would love to help you! For a free consultation, visit me at www.housestyleediting.com.